La temporada de festivales terminó con broche de oro: Lux Awards 2018 se realizó en Quito el 26 de octubre. En la ceremonia, se premió a lo mejor y más destacado del año en comunicación, innovación y ejecución del país.
A continuación, los rankings oficiales de esta segunda edición.
Agency of the Year

Innovative Brand of the Year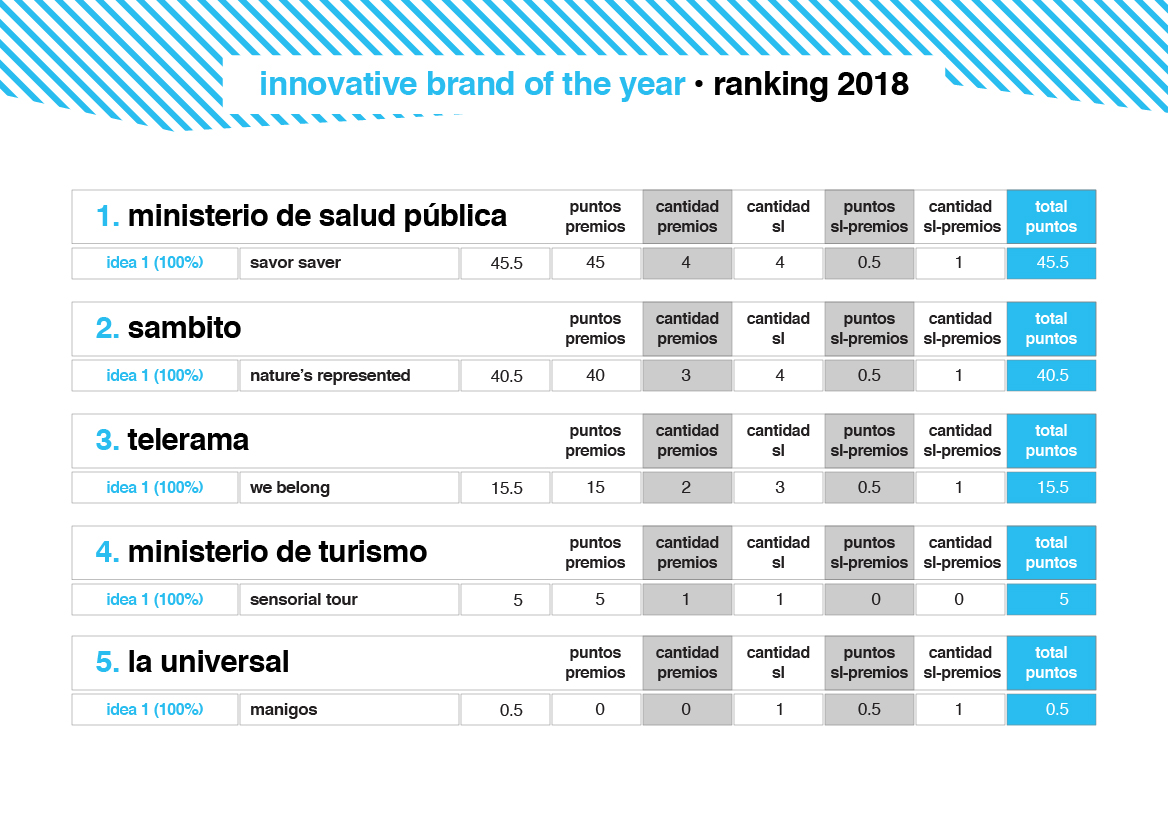 Creative Brand of the Year

Production Company of the Year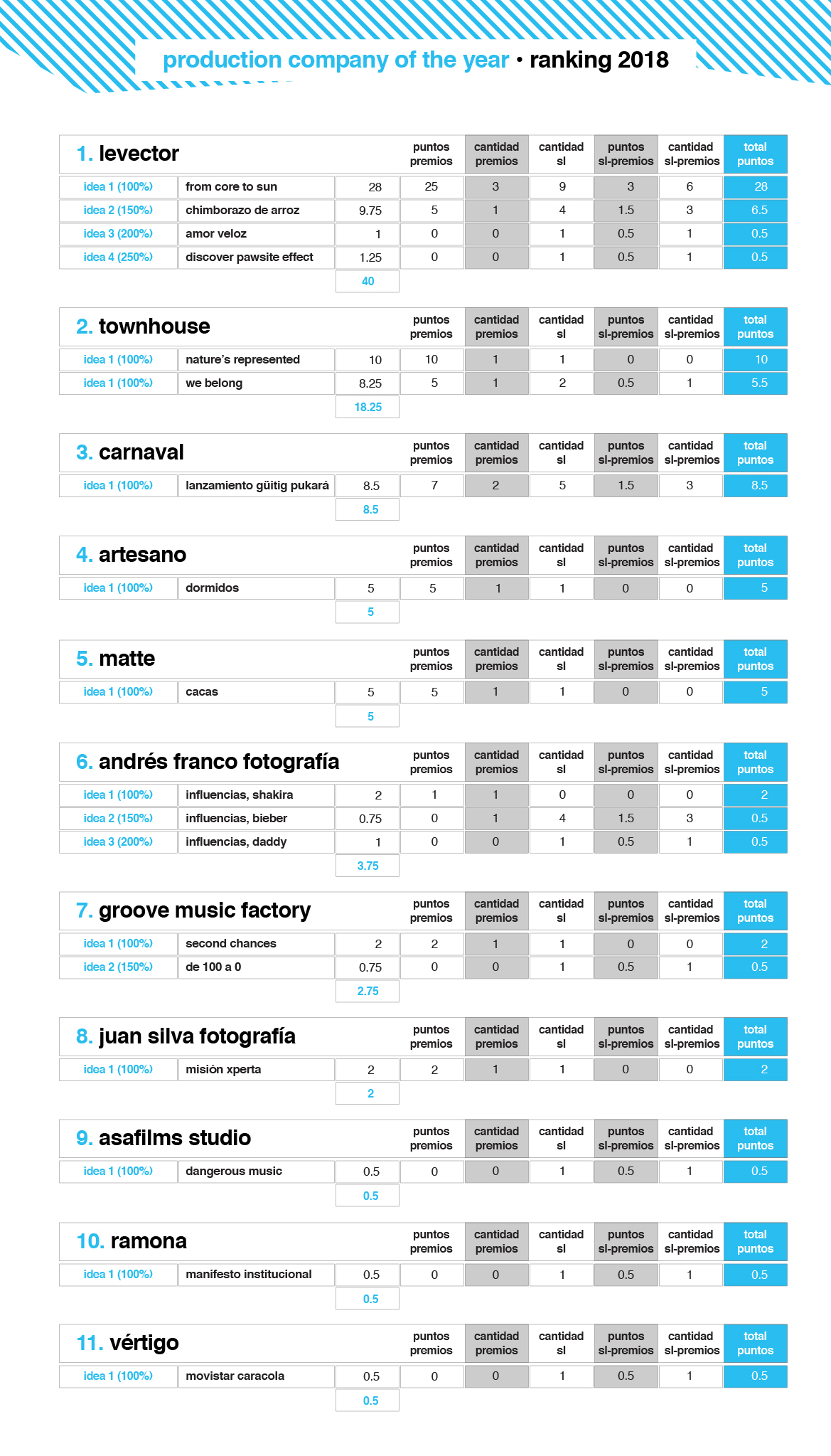 *Los resultados de estos rankings se obtuvieron por medio del Equation Lux.
¡Felicitaciones a todos los ganadores de Lux Awards! #UnleashTheLux